FRONT 242 - T-Shirt / US Tour - B2SQ1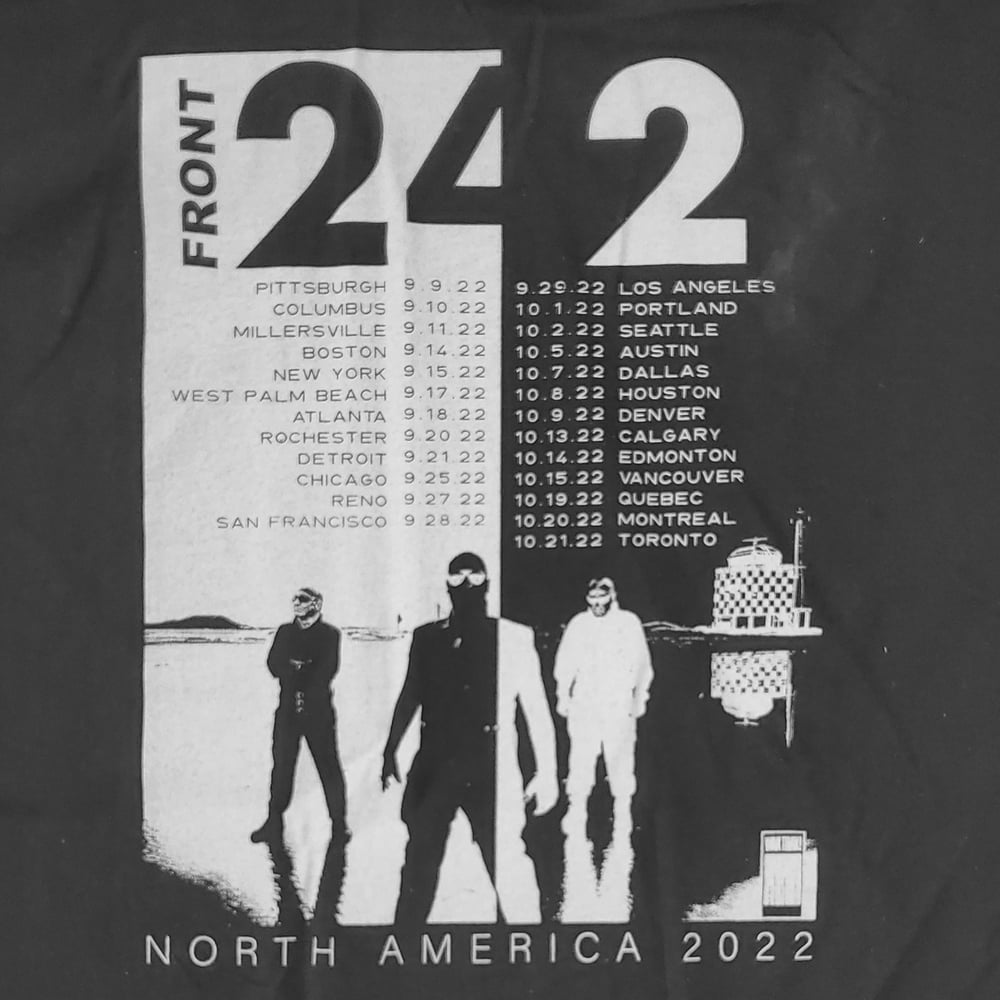 FRONT 242 HAS LEFT THE BUILDING!!
Here is the 2022 North American tour shirt for the band's last US & Canadian tour.
From Pittsburgh through Toronto, we have a limited amount of these left over from the recent tour that just wrapped up.
Once they're gone - They are really gone. Whether you are a hardcore 242 collector, or missed the show and are looking for a memento for all the years of amazing music this is the only chance to get official tour merch straight from the source.
Two sided print with tour dates on back
Printed on 100% cotton.