FRONT 242 - T-Shirt / Exploded Synth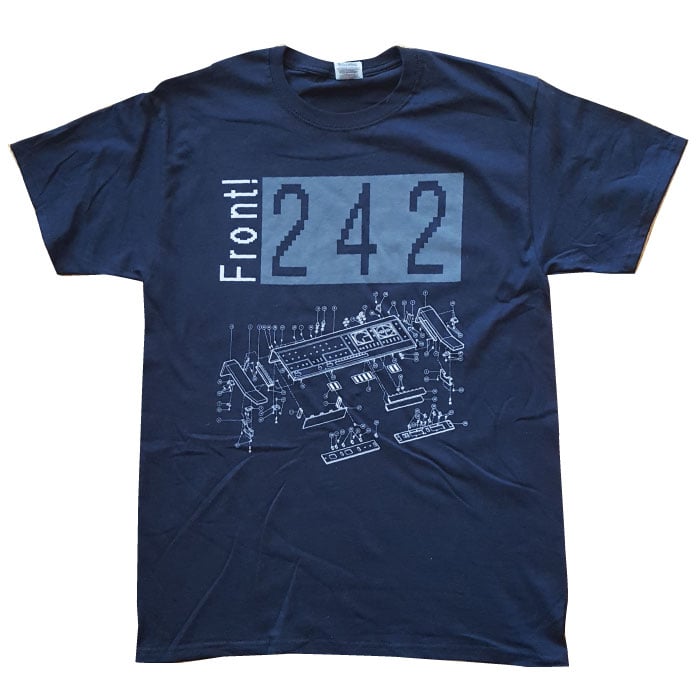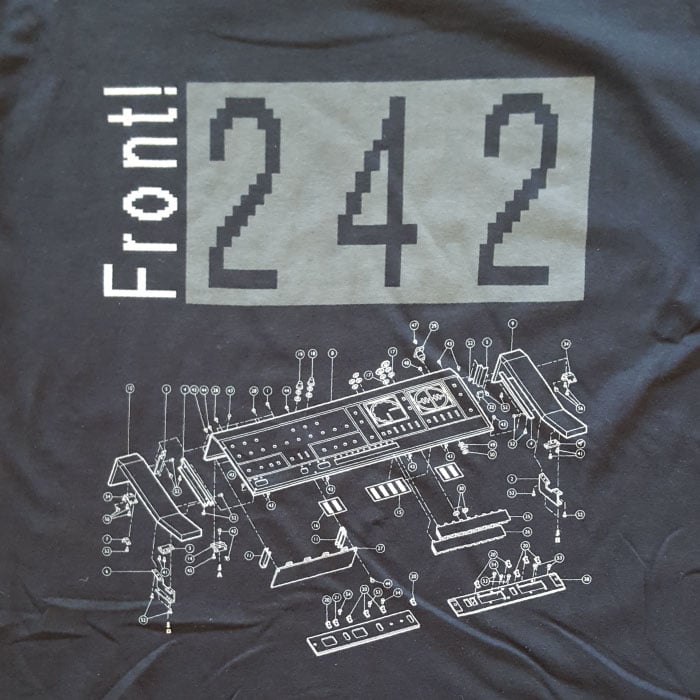 This shirt was first available on the 2017 US tour, now offered through Wax Trax! Records exclusively. This exploded synthesizer view combines both old and new Front 242 images. Get 'em while you can!
Two color front. Back has a small Wax Trax logo near the collar. Printed on 100% cotton.