MY LIFE WITH THE THRILL KILL KULT - Hoodie / Limited Pink Devil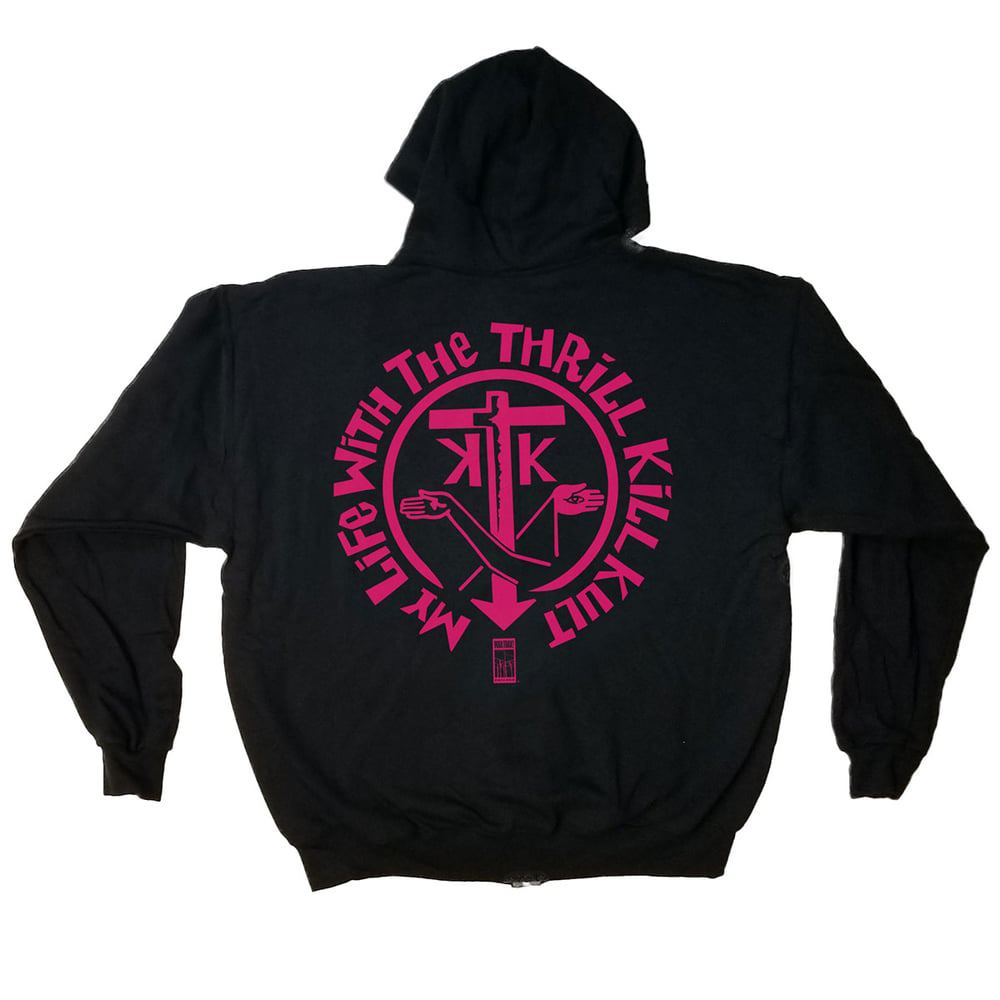 We are going to try something a little different with this one. We are offering this awesome TKK black hoodie with pink devil head for a very limited time.
That could be 6...or 600 pieces.
The exact number of the limited run will be up to you. One thing for sure, once we shut down the presses on this, we have no plans of ever offering this pink prize again. Get 'em while you can....Why? Cuz It's Hot!