WAX TRAX! RETROSPECTACLE T-SHIRT / Sunday Line-Up-GRAY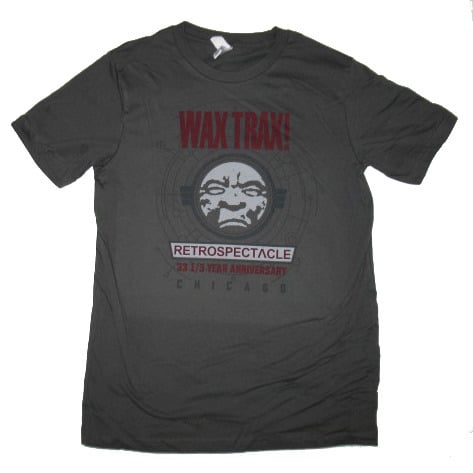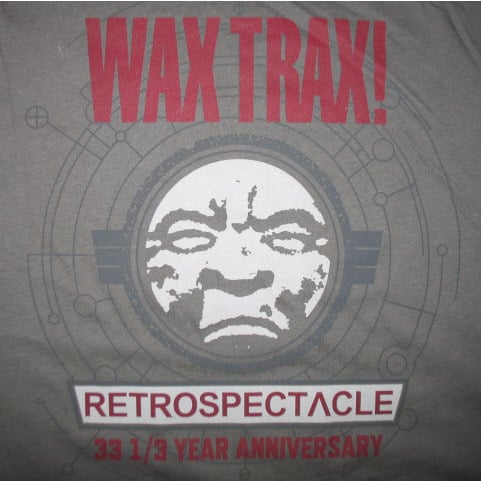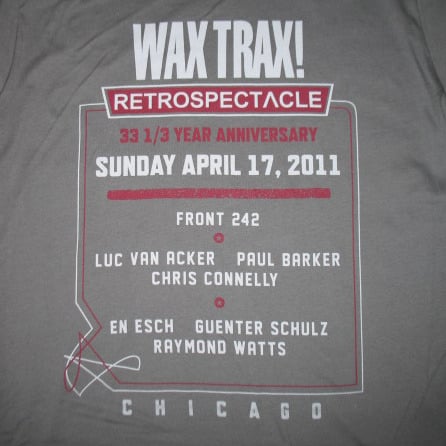 This 2 sided T-Shirt was was made for the Wax Trax! 33 1/3 year anniversary concert in Chicago, April 15-17 2011.
Printed on GRAY shirts, The back print features performers form the SUNDAY encore show.
We only have limited sizes left.
These shirts are printed on nice & thin 100% ringspun cotton.