FRONT 242 - T-Shirt / Silhouette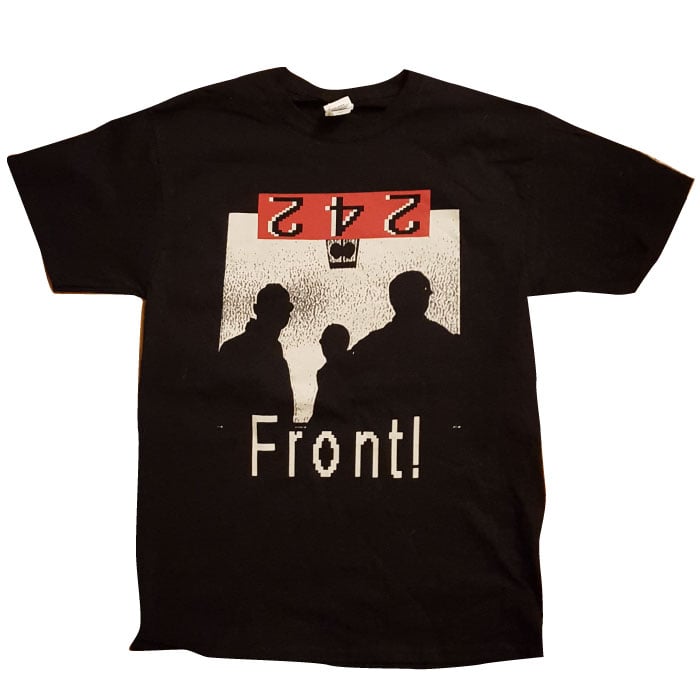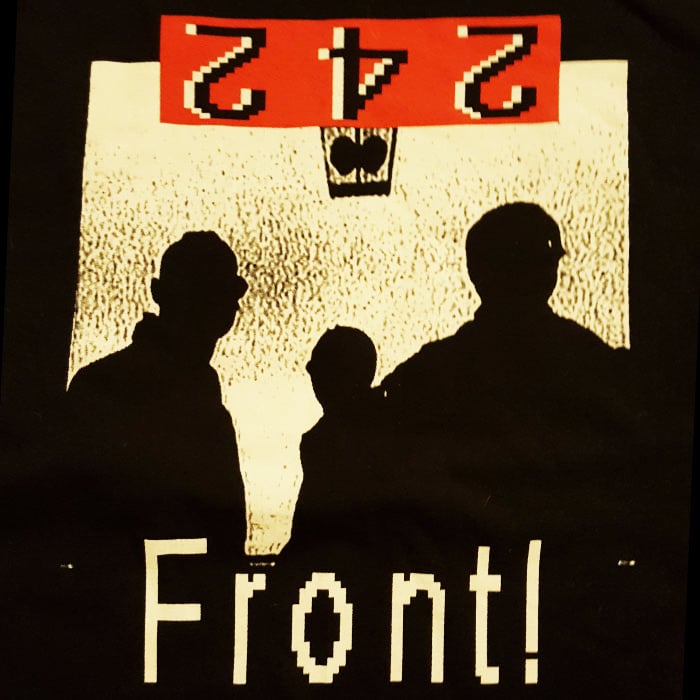 This Silhouette shirt was first available on the 2017 US tour, now offered through Wax Trax! Records exclusively. Get 'em while you can!
Two color front. Back has a small Wax Trax logo near the collar. Printed on black cotton Fruit Of The Loom shirts.